Vanessa and I were bumping around Cambodia in November/December 2017 and decided to get some beach time on the Gulf of Thailand near Sihanoukville.  It's at least four dangerous hours to drive the 100 miles, but only about 30 minutes to fly and much safer. Flying also gave us an opportunity to try out a new airline and aircraft; Cambodia Bayon Airlines and the Chinese built Xian MA60.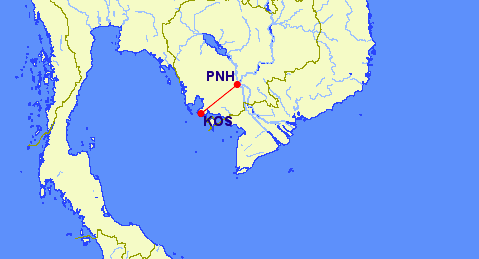 Cambodia Bayon Airlines is a small regional airline in Cambodia that have only a few planes. Booking a ticket on them was a bit of an experience in itself. The fare ended up being about $30 USD/person, but once we booked we had to send payment via PayPal. It takes some time (in our case, a couple of days) for them to confirm the payment is applied to the reservation. The system worked and our reservation was confirmed, but I can imagine there is some room for error.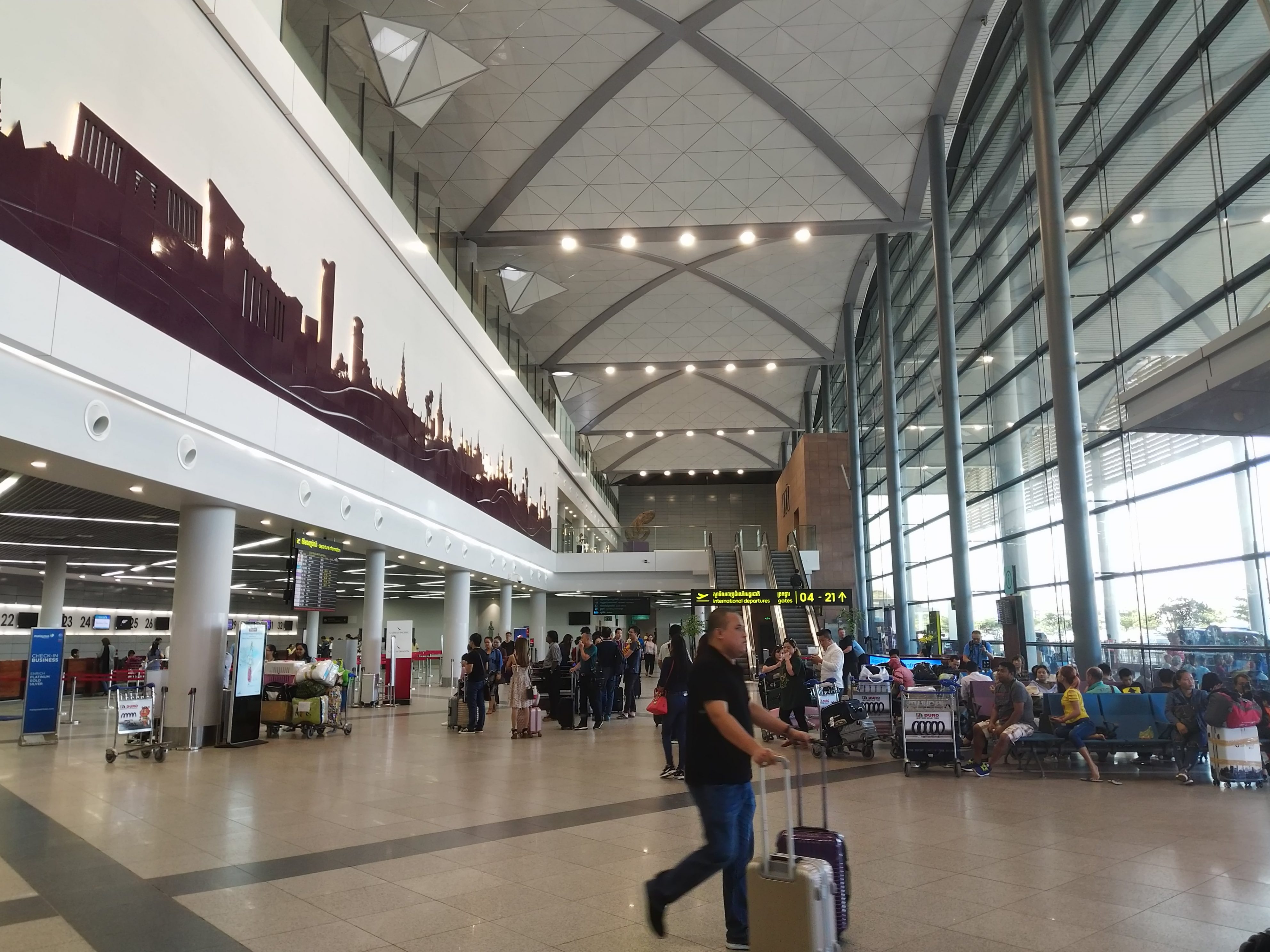 In Phnom Penh, the airport is about 30-45 minutes from the center of the city, depending on traffic. Now there is a new train service that I'm sure is convenient, but it wasn't running yet when we visited. The airport is very small with a domestic and a international terminal with minimal food or beverage options. There weren't many people at the airport, and we were able to check-in and clear security in less than 30 minutes. That included our quick stop for a sandwich just before security – the only place to eat in the domestic terminal.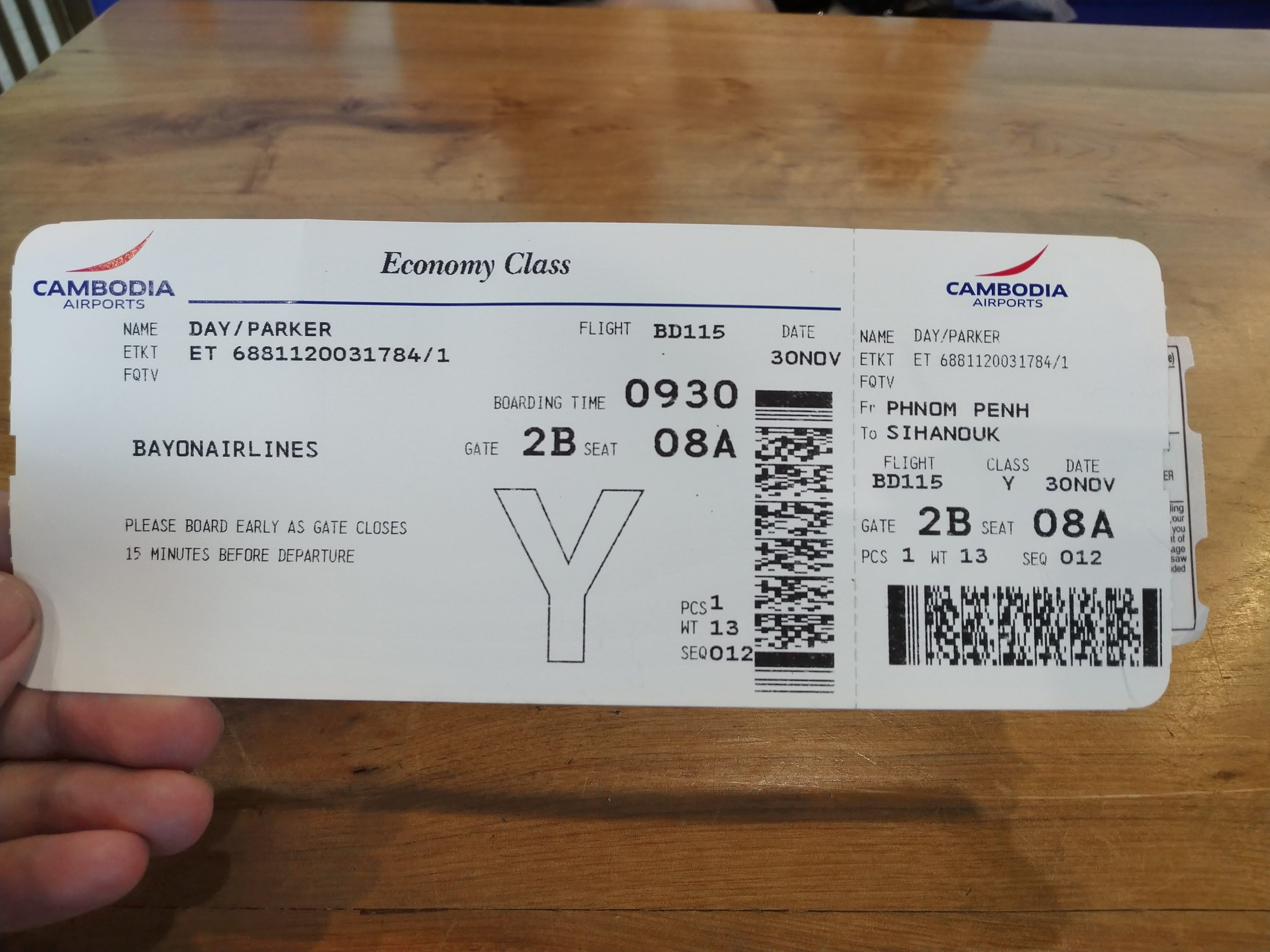 Right on time, an announcement was made and we were sent down stairs to be bussed across the ramp to our waiting Xian MA60. My first thought was that this aircraft really does look similar to the Antonov An-24 – a design from the late 1950s. I imagine the Xian built plane is updated quite a bit, however there are still some quirks to this plane that became apparent. Boarding through the built-in rear stair reminded me of the numerous ATR flights we've taken recently. The door is extremely short. Everyone has to duck at the top of the stairs to enter the plane. I can only imagine this is a carry over of the old Antonov design. Luckily, there was a friendly flight attendant to help with this process.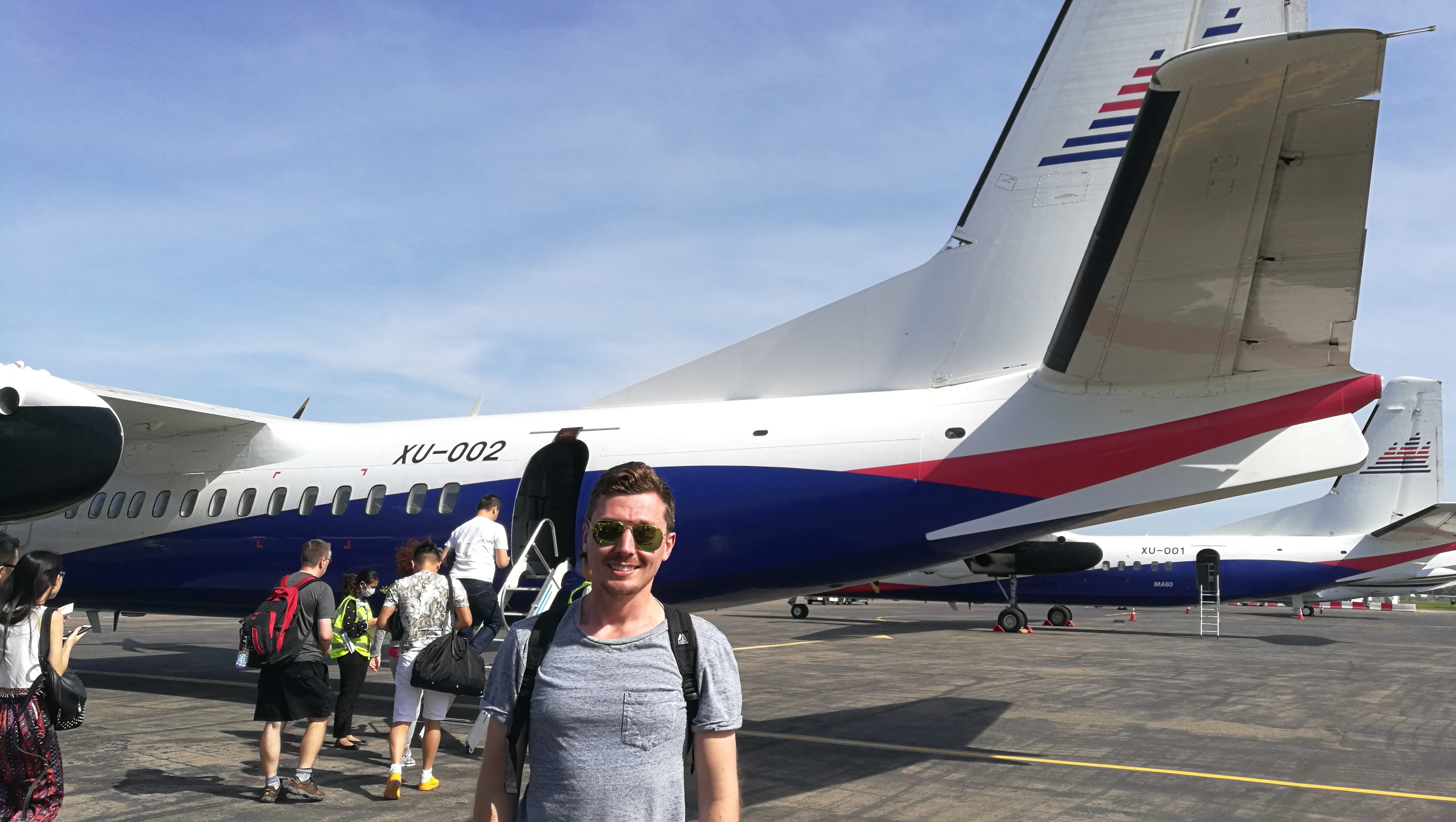 Inside the plane, there are two "business class" seats at the very rear of the plane. In a way it makes sense. These seats are the first off and as I later found out, they are two of the only unobstructed windows on the plane.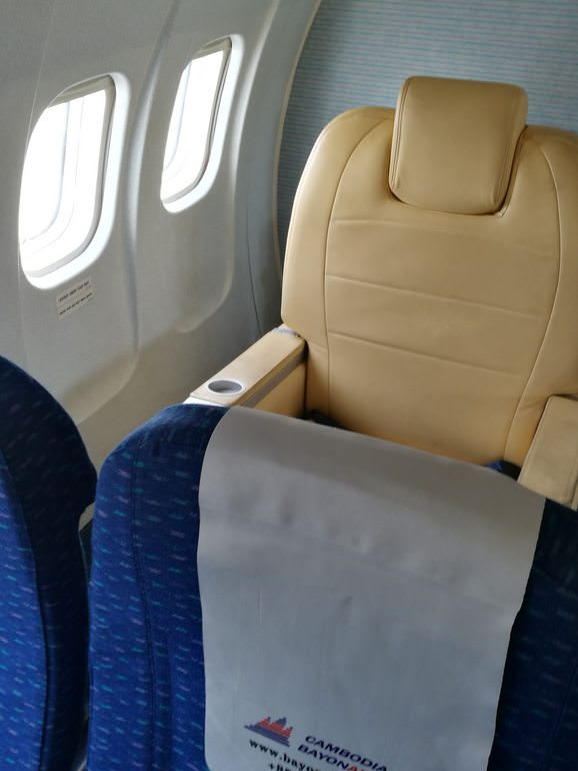 We made our way to our seats where we discovered just how big the engines on the MA60 are. So big, as I mentioned, that just about every window had a partially obstructed view. A little disappointing if you want a view. Also of note was just how long the seat belts were. I've never seen a seatbelt this long!
The cabin did seem to be nice and modern, with personal gasper vents and good sized overhead bins. Gasper vents were especially nice considering how hot it always is in Cambodia. All signage was in English and the safety demo was done in both English and Khmer.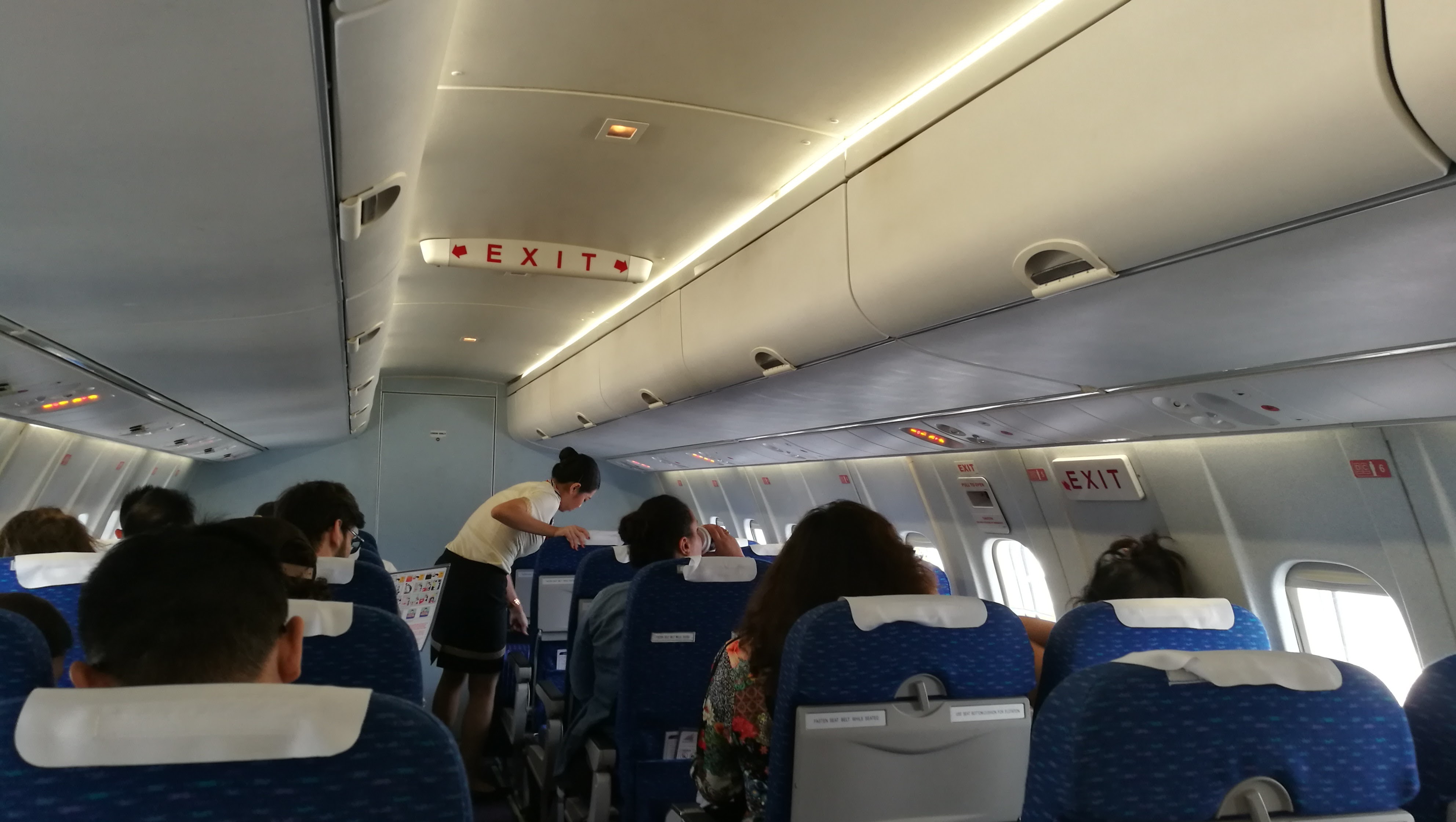 Ready to go on time, the doors closed and safety briefing done, it was time to start the engines. First engine #1 started slowly roaring to life…then stopped. Then started…then stopped. Then nothing for a minute. Engine #2 started and roared to life and after a minute engine #1 came back to life, roaring in unison with engine #2. We were good to go. Needless to say Vanessa was now white knuckled for takeoff and wanted off.
After a backtaxi to the end of the runway and a nice long takeoff roll, we slowly lifted into the air. There was an empty row behind us, so I moved for us each to have a window.
Vanessa made a quick trip to the bathroom to grab some pictures. Everyone likes plane bathroom pictures – don't lie!
The Cambodian countryside below was nice to see. A few days later we'd be taking the train across it for a bit more intimate view.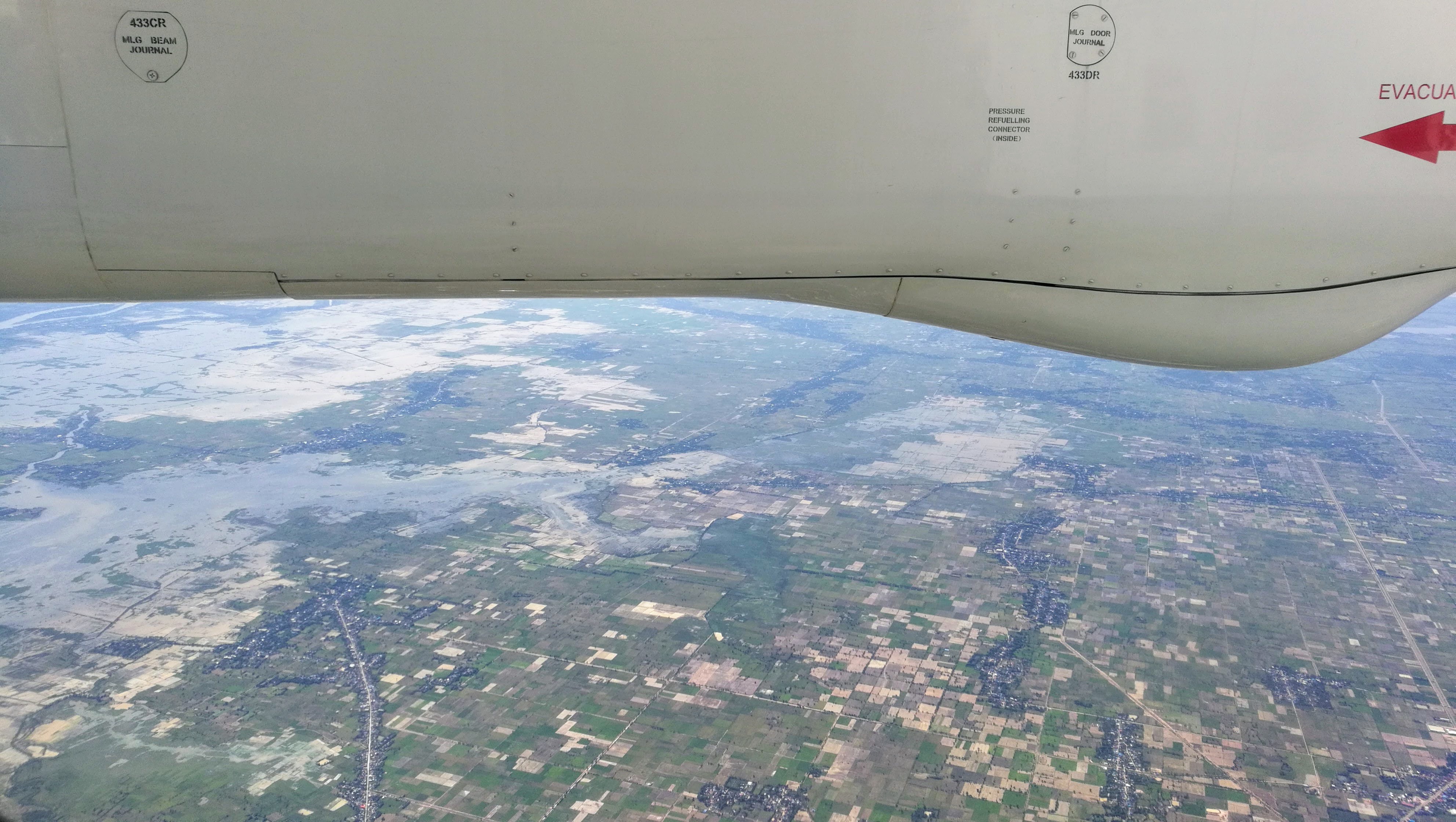 Friendly flight attendants came around to offer us a small bottle of water. No snacks were offered, but this was a very short flight.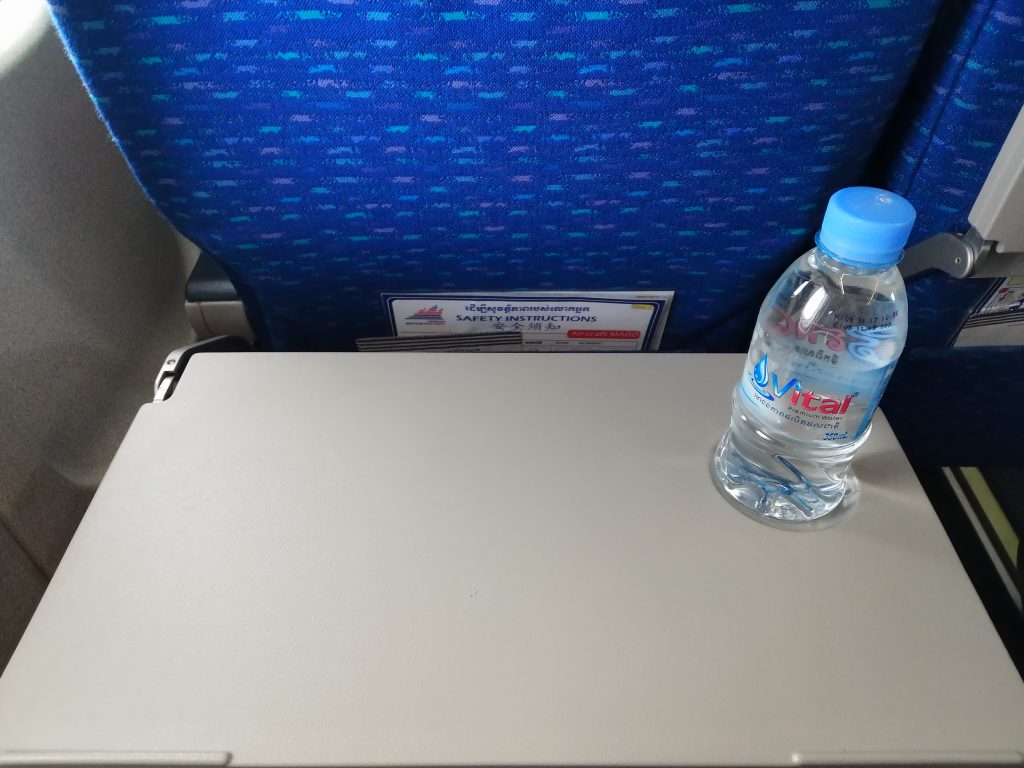 Some people have commented that they find the MA60 to be loud at cruise. I personally did find it to have a bit of a resonant sound frequency, but not enough to complain about. Perhaps it's something that bothers some people more than others.
Part of the way through the flight, one of the flight attendants was called into the cockpit so the first officer could use the restroom. When the first officer came back, the door was locked and he couldn't get back into the cockpit! Maybe the buzzer was not working, and since there is a cargo area between the cabin and the cockpit, the captain and flight attendant couldn't hear him knock. He looked really embarrassed and did a good job downplaying it in front of the passengers. The flight attendant opened the door for him after a couple of minutes, but those were a long couple of minutes.
Our descent into Sihanoukville International Airport took us over some low mountains near the water with lots of green vegetation. There were a few bumps and I felt like the aircraft was solid through all of them. A nice smooth landing brought a nice conclusion to our quick flight. Interestingly, about half of the passengers were continuing on to Siem Riep.
Sihanoukville's airport is nice and small. The taxi time (another backtaxi) was less than a minute and before we knew it, we were walking across the ramp to the adjacent ground level terminal. Bags came quickly. The airport is a bit far from the city and only one taxi company can serve the airport. They have a flat rate of $25 for anywhere in the area, highway robbery in Cambodia. Our taxi did have air conditioning and safely delivered us to our accommodations about 40 minutes after our landing.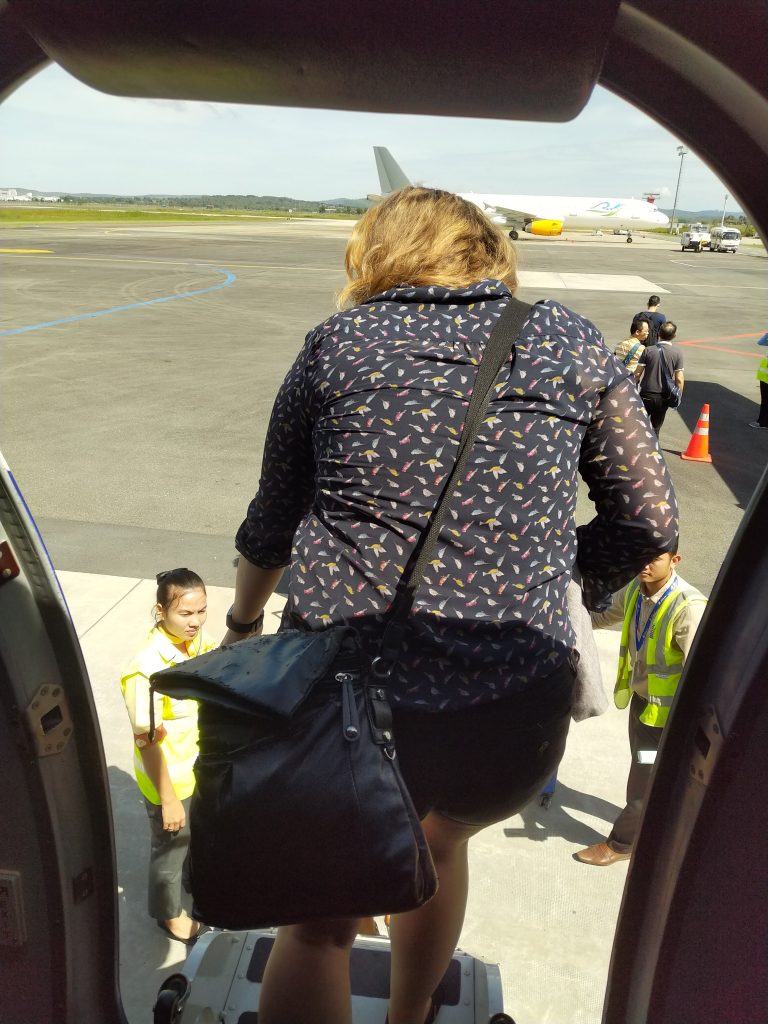 If you get a chance to fly on a unique airline like Cambodian Bayon Airlines or aircraft like the Xian MA60 – do it! We enjoyed the flight and won't have a chance to fly on them again anytime soon.
Finally, a nice view from Otres 2. It's the best location around Sihanoukville to stay.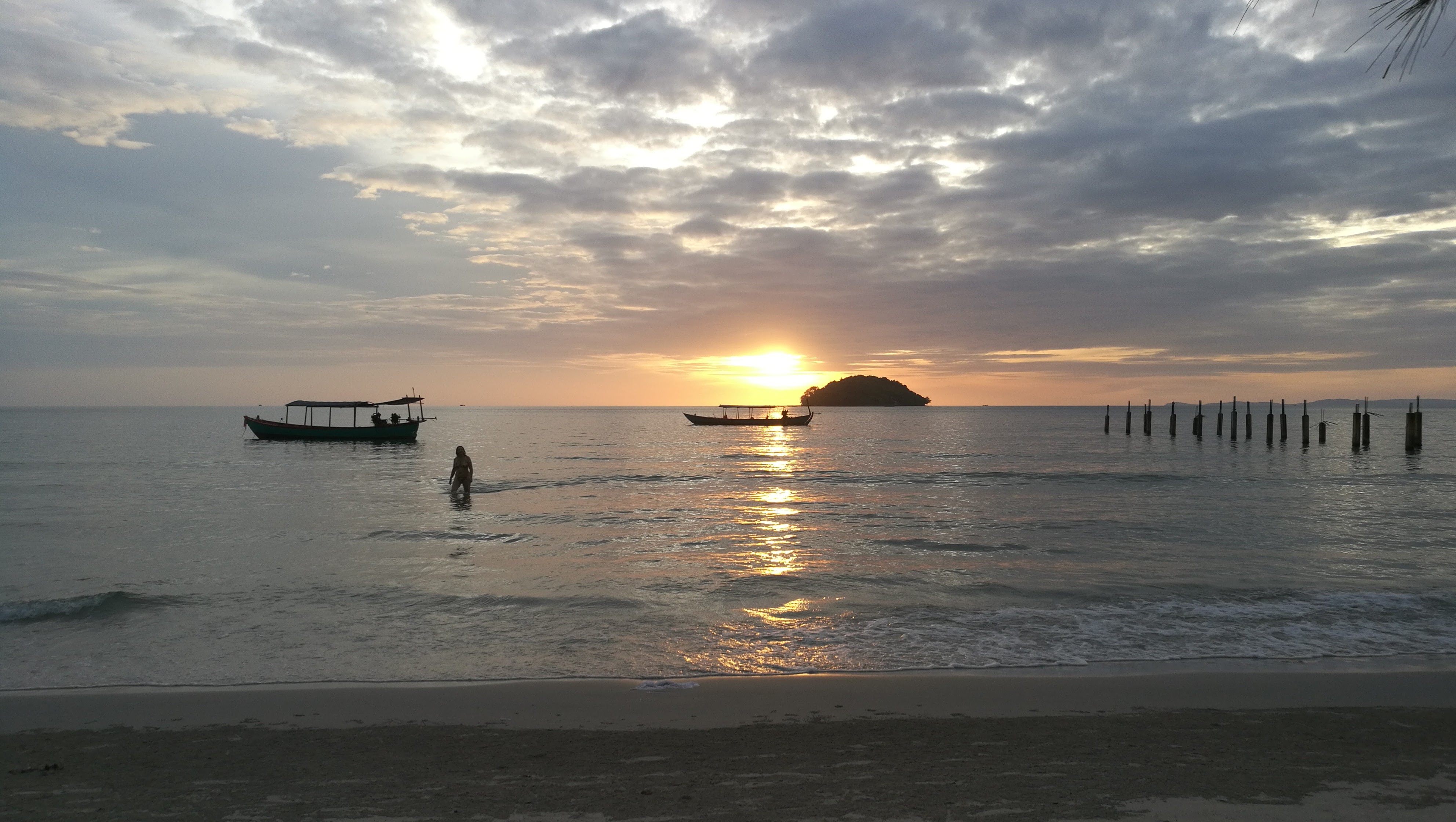 Thanks for reading and be sure to comment below!